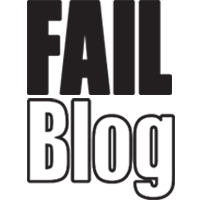 FAIL Blog
Trump's White House Press Secretary Has Been Low-Key Going After Dippin' Dots for Five Years

This weekend was a weird one.
After having a pretty poor turn out for his inauguration, Trump sent his new White House press secretary to give a weird statement, claiming it "was the largest audience to witness an inauguration, period. Both in person and around the globe." PolitiFact rated that statement as "Pants on Fire," while Kellyanne Conway simply called it an "alternative fact," a new phrase, which means "lie."
Anyway, when he wasn't chastising the press for covering the inauguration for what it was, Sean Spicer was spending the last five years in an all out social media war with Dippin' Dots, the so-called "ice cream of the future."
From 2010 to 2015, Spicer took to Twitter to take on Big Future Ice Cream to call them what they are: Not the ice cream of the future.
So without further adieu, here are four bizarre tweets from our current White House press secretary:
Dippin' Dots has yet to comment, but the Internet has no idea why any of this is happening. Check it out:
1

Say that to Space Ice Cream's face.

---

2

Find common ground where you can.

---

There was a problem rendering this tweet - it may have been deleted.

---

---

---

6

Is this an alternative fact or just fake news?

---

7

Delicious as they may be, unless he can put it in a cone, he doesn't want them.

---

8

Both Dippin' Dots and the Trump admin are fans of Bane, though.