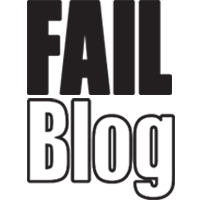 FAIL Blog
Prepare to be Forever Alone Because People Are Tweeting Their First-Date Deal Breakers
What makes you tug your collar and say, "Ew, boy, gotta go" on a first date?
For me, it's when they bring up astrology and that they tell me that they're the reincarnation of the constellation Orion. Yeah, you read that right. That's never happened to me, but it could. If I ever had a date. *sigh* It, uh, hasn't been easy. ever since Sharon left.
You know what, now isn't the time because we got a bunch of funny first-date deal breakers to check out. If you want to find out about my dating life, you can email me at... oh, you don't care.
1

This is kind of a life deal breaker

Recommended First Date; Deal Maker or Breaker Question:

How old is the Earth and what shape is it?

— betamacks (@macabre_mac) January 13, 2017

---

---

---

4

So she was on a date with a serial killer?

I think this girl is on her first date w this dude and he made her sit on the same side as him and man, what a deal breaker

— kait (@Sh4rkBate) January 12, 2017

---

---

6

That rules out most of humanity.

---

7

We'll go for Mexican food then.

First date is gonna be to Pieology cause if she don't put pineapple on that pizza it's a deal breaker idc 😤

— ペソコ$Bレクター (@Franky_Riveraa) January 29, 2017

---

This couple is def on a first date at the bar at Whole Foods. Ladies, deal breaker or nah?

— Kelly Sharon (@kellylovestype) December 6, 2016

---

9

That cancels out a 1/3 of the country.