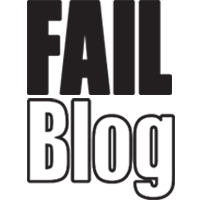 FAIL Blog
Trump's Son-In-Law Is Building Mordor's Tower of Orthanc at 666 Fifth Ave.
Jared Kushner, Trump's son-in-law, and the man who's apparently in charge of solving the Israeli-Palestinian conflict, is building a brand-new tower at... 666 Fifth Ave. 666? And it, uhhh, looks like this:
Breaking news. Check out rendering of Kushner's 666 Fifth Ave. plan.https://t.co/yCb70QHKbr pic.twitter.com/PsDVrBnkxe

— Peter Grant (@PeterGrantwsj) March 21, 2017
Ew, boy. Someone should tell him that it looks a lot like this: 
1

Everyone else figured it out.

---

---

---

4

But some saw a different influence.

---

---

From an engineering perspective, erections like this are difficult to maintain.

— Blobert Covfefe 🌮 (@blobert) March 21, 2017

---

His architects probably had to bone up on their skills.

— Blobert Covfefe 🌮 (@blobert) March 21, 2017

---

8

The psychology of this, though.

That...is not subtle. Freud would be done with this case study in about .5 seconds.

— eli friedmann (@eligit) March 21, 2017

---

---

10

But in case you were wondering about that number.

Did no one tell them about the building number being the mark of the Beast?

— polly dymock (@pollsstar) March 21, 2017

---

---

12

Bringing it all together.