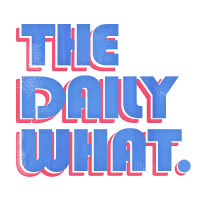 The Daily What
Not a Single Damn of the Day: This Weather Channel Reporter Knows How to Handle a Videobomber
On Tuesday evening, the Weather Channel's Jim Cantore was in the middle of conducting a report at South Carolina's College of Charleston when, all of a sudden, a videobomber came out of nowhere.

Like a pro, Cantore knees the guy in the crotch and continues with the report.

I hope that guy is still in the fetal position right out of frame.