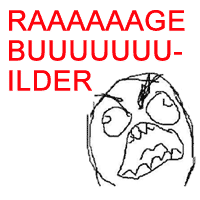 Rage Comics
Cheezburger Suggests: A Rage Comic Builder on My Smart Phone?!
Have you ever woken up in the middle of the night with a great idea for a rage comic? Been struck with inspiration while trapped on the bus, only to forget your idea when you finally get home? Rage Comix for iOS can help! And to make things even easier, you can submit to Cheezburger directly from the app!

Note: This app wasn't made by Cheezburger, but we give it 5 burgers up!