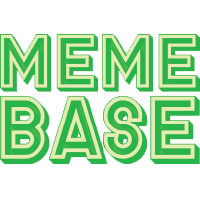 Memebase
Canadian Prime Minister Justin Trudeau's Yoga Pose Looked Even More Awesome Once the Internet Had a Photoshop Battle With It
Justin Trudeau, Canada's beloved prime minister, is not only responsible for one of the most diverse cabinets in the country's history, he is also very strong. Sure, balancing your whole body on just your arms is pretty cool but these photoshops made it even better.
The Original

Hey Pal, Look What I Can Do!

Obligatory: "I'm not your pal, guy!"

Like Father, Like Son

The original photo is actually a photo of his dad, Pierre Trudeau, doing the same pose.

via

@peterbregg

Your Mission, Should You Choose to Accept it, is to Grab Me a Donut

Looks Like Someone Corrected the Color Balance

There's something else here too though....

I've Had The Time of My Life

Dude, You Just Rotated the Picture...

Wait...what happened to the water?