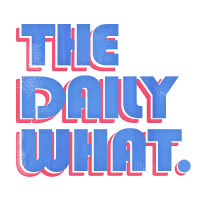 The Daily What
Mystery of the Day: The American Flags Atop the Brooklyn Bridge Were for Some Reason Replaced With White Flags
The motive for the act remains unclear.

"At this time, it appears (the act) has no particular nexus to terrorism," Miller said. "This may be somebody's art project, or may be an attempt to make some kind of statement. But it's not clear what that statement is."

"The white flags -- which appear to be American flags that were bleached white and measure 20 feet by 11 feet -- were discovered by construction workers around 5:30 a.m."