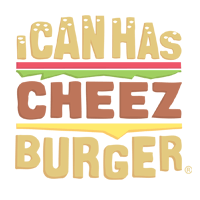 I Can Has Cheezburger?
Ready to smile? Each week we are featuring the newly adopted pets of the week! Is there a lovelier sight than an animal being adopted?! We wholeheartedly thank those who have adopted, providing animals with a loving, comfortable and warm home. There's literally nothing better.
For those of you who are thinking about getting a pet, just remember; adopt, don't shop. And another friendly reminder to please be wary of adopting a pet as a gift for the holidays, pets are not a toy and require a lot of love, care and attention.
1

"Adopted the best Christmas present ever. Meet Charlie :)"

---

2

"My wife gave me my Christmas present early."

---

3

" Adopted 2 days ago and look how happy Masha is"

---

4

"Our landlord said we can get a cat today, we're picking this Persian guy up on the 28th! Paying rent early for a year has perks!"

---

5

"My 68 year old father always said he would never own a dog. Today he adopted one from the pound. Meet Leesha."

---

6

"I went out to *maybe* adopt a cat. These two best friends jumped on my lap so I walked out with both!"

---

7

"My wife and I got our first puppy. Meet Doug."

---

8

"Always kitties around the Christmas tree, never bunnies. Meet Honey!"

---

9

"Got myself a Christmas gift, meet Neo!"

---

10

"Asked my SO for a dog for months and months"

---

11

"We got two kittens and this one instantly bonded with my boyfriend. Meet Bandit!"

---

12

"Meet Uno! I think he's adjusting to his new home nicely!"

---

13

"Last year my son asked for a puppy but we weren't ready since losing our little dog a couple years back, so he got a plush. This year he asked for a REAL puppy, so santa came thru a few days early. Meet Gizmo!"

---

14

"My son wanted to get me a cat for Christmas this year because he didn't want me to be lonely. For context I recently got divorced and now live on my own."

---

15

"For 20 years we said we wouldn't get a cat. Last month my wife said, 'let's get a cat'. We now have a cat. Meet the kitten."

---

16

"Me and my dad do this pilots n paws thing where we rescue and deliver animals. This husky pup was found on the streets of LA and we're bringing him to his new home In Ohio! He's a very good boy"

---

17

"So biscuits has been with me for less than an hour. Something tells me we'll be good pals"