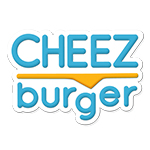 Home
Don't say we didn't warn you. The next time you're in an argument over text and someone whips out a savage meme to silence you, you better be ready with one of your own in response. Fortunately we've collected some excellent ammunition to prepare you for what is to come. But if you need an extra dose of memes, no need to fret there are plenty to go around.
---

2

Thanks For The Memories But I'll Take The Memes

---

---

4

You Might Have a Point...

---

---

6

It Can't Be That Easy.... Can It?

---

7

With The Power Of My Voice I Will See

---

8

Be Careful What You Wish For

---

9

Why Help Your Sorrows When You Can Drown Them

---

10

You Get Much Money Want Work?