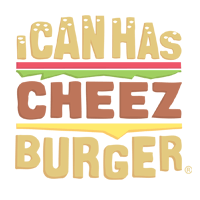 I Can Has Cheezburger?
The force is strong with these cats. And all cats.
With the newest Star Wars film released, it had us feeling a bit nostalgic for some classic mash-ups of cats and Star Wars.
Truly, a beautiful pair if we ever saw one. Join us for the ride in the Millennium Falcon, we're about to take this baby in hyperdrive!
---

---

---

---

---

---

---

---

---

---

---

---

---

---

---

---

---

---

---

---

---

---