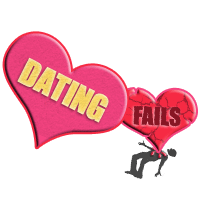 Dating Fails
The video you're about to see below was a man's honest-to-God attempt to seduce a woman via short-form mobile phone charm - you know, the same method your grandmammy and grandpappy used to hook up back in the Greatest Generation days. Using nothing but some curious hand gestures and the silky voice of Drake ("Hold On We're Going Home" to be specific) he managed to make a buffoon of himself for the rest of the internet to enjoy.
1

This is the original video in question:

---

Advertisement

2

But this is the internet, of course, so here's a bunch of people (rightfully) mocking it:

---

3

More hands = more sexy, right?

---

4

When you think about it, Drake Hands are kind of menacing...