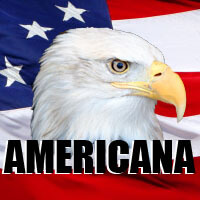 Americana
When we see or hear about people in the military we are always reminded of their courage, service, and heroism. In honor of Veteran's Day, we wanted to do things a little bit differently and highlight the awesome and funny side of the military.
1

Get Dressed Like a Boss

---

Advertisement

2

Play Some Improvised Sports

---

3

Blend in to Your Surroundings

---

---

Advertisement

---

---

7

Think of New Innovating Weapons

---

Advertisement

---

9

Have Fun With Perspective

---

10

Recreate Iconic Photos

---

Advertisement

11

Try to Act Like Caterpillars?

Whatever passes the time...

---

---

Progression of U.S. Army Fatigues

---

Advertisement

14

Joust... Because Why Not?

---

15

I Have No Idea What I'm Doing

---

I've got your six!

---

Advertisement

17

Play a Game of Quidditch

---

18

Have Fun With Your Pet

This should have been a thing in Call of Duty.

---

19

Practice CPR Hilariously

You saved my life many times! Now it's my turn!

---

Advertisement

20

And Lastly, Who Could Say No to a Bouncy Castle?

Before entering the Bounce Castle, please remove shoes, guns, belts, knives, knee-guards, radios, flak jackets, canteens, helmets, sunglasses, and framed photos of your girl back home. Thank you for your cooperation.