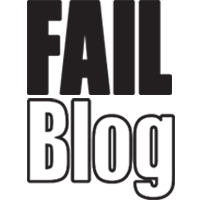 FAIL Blog
IHOP Retweets Random Anti-Hillary Tweet, Claims It Too Was Hacked
Yesterday morning, IHOP aka the International House of Pancakes, served up more than breakfast. They were serving up unsolicited political commentary.
Whoops!
IHOP has since gone on to say that it was hacked. Now it might seem weird for hackers group to crack into the breakfast restaurant's Twitter to retweet someone random person, but hey that's easier than saying their social media person forgot to sign out of their account.
After investigation, we have confirmed that our account was hacked this morning. We appreciate our fans bringing this to our attention.

— IHOP (@IHOP) January 15, 2017
Needless to say, people weren't exactly buying it what IHOP was selling — unless we're talking about the Rooty Tooty Fresh 'N Fruity breakfast, which people still buy.
Check out some of the best responses to IHOP's twitter.
---

---

---

There was a problem rendering this tweet - it may have been deleted.

---

There was a problem rendering this tweet - it may have been deleted.

---

---