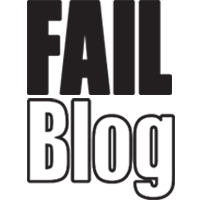 FAIL Blog
My grandma just discovered iOS 10 pic.twitter.com/GCstjXl7Xh

— decent pigeon (@decentbirthday) January 17, 2017
Everyone experiences the same magical moment when they type lasers into iOS 10, and that cool laser effect plays.
Ok. It doesn't really work like that, but I just love that lasers effect.
Anyway, a really cool trick is when you type "Congrats" and a graffiti animation plays. But even better than that is when a grandma figures it out. Look what happened Twitter user @decentbirthday's grandma did it. She couldn't stop herself from typing "Congrats" over and over again. She's great.