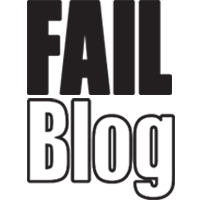 FAIL Blog
What's All This, Then: The Best British Protest Signs from the London Anti-Trump Protest
Oi, guvnor, what's all this about then?
It appears that the British are coming... to protest the American president, you know, that reality-TV gameshow host who enacted a Muslim Ban last friday, and his visit across the pond. It would appear as though they don't want him either.
And what better way to voice their concerns than with some hilarious protest signs. Here are some of the best:
1

A spoonful of sugar isn't going to help.

---

2

Wasteman, according to Urban Dictionary is "someone who does nothin with their life (or nothing much)"

---

---

4

We'll have to take a vote on that.

---

5

Those are some big balls.

---

6

If mess with Meryl, you've messed with all of us.

---

---

---

9

A fate worse than death.

---

10

Next comes Bannon in the baby carriage

There was a problem rendering this tweet - it may have been deleted.

---

11

The most UK protest signs ever.