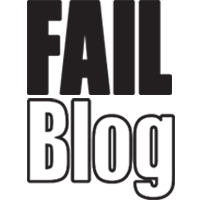 FAIL Blog
Look, the Trump White House has been stressful on a lot of people. But it mostly stressful for Sean Spicer and Kellyanne Conway, the two people charged with explaining the dumbass, dangerous shit they've been pulling. Sean Spicer is one "period" away from a heart attack and Kellyanne Conway had to make up a new word for "lie" to cover her ass. She needs a night off.
Now Conway is just pulling shit out of her ass to justify this dumbass, racist-as-shit Muslim Ban and c'mon. She went on MSNBC and literally made up a terrorist attack call "The Bowling Green Massacre" as if we couldn't just Google that shit. GET IT TOGETHER, GIRL.
Twitter blasted Conway for this move, and the results have been funny. Next she's going to be talking about the Conway Massacre because she's getting destroyed on Twitter.
1

Chris Matthews was there!

---

2

It was either one or the other.

---

---

4

I was watching TV with my mother when suddenly "BREAKING NEWS"

---

5

This looks like the work of terrorists.

---

6

Warning: The following footage contains graphic images. Viewer discretion advised.

---

7

I hang my head in shame.

---

8

Thank you for your service.

---

---

---

11

Yes, a haunted house where two refugees must spend the night. If they survive...