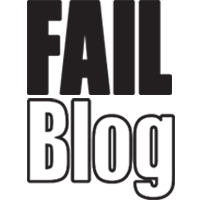 FAIL Blog
Since January 20, a reality-TV gameshow host became president, millions of people took to the streets in protest, America has offended many of its close allies, and we've debated whether or not Trump owns a bathrobe. To say it's been a weird couple of weeks would be an understatement.
But there's one person who seems pretty happy to not deal with it: Barack Obama.
Now that he's not president anymore, Obama has been living it up by both wearing a backwards cap and going kitesurfing with professional rich guy Richard Branson. Curiously enough, I think that's how Ronald Reagan spent the first few weeks following his presidency.
Check out these pictures of old Barry just having a blast as the rest of bite our nails.
1

Not even Richard Branson could afford a video to make this look cool.

---

There was a problem rendering this tweet - it may have been deleted.

---

3

Must be nice not having the worst job on Earth anymore.

---

4

I would pay to watch them fight, for sure.

---

---

6

I don't miss my ex at all. Nope. Everything's fine.

---

7

I wish I could pull of a backwards cap.