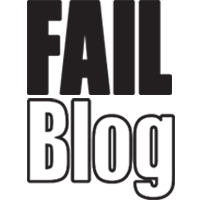 FAIL Blog
Have you ever been about to eat a nice hot meal for one, you got a bunch of episodes of Chopped queued up, and a friggin' chalice of Mountain Dew Code red, when, suddenly, disaster strikes? You've dropped your food.
With precious seconds to spare, you scramble to scoop up your pasta before those five, measly seconds are up. Do you eat the food that fell on the ground? WELL, DO YOU?
You don't have to answer right now, but check out how these sad sacks dealt with it.
1

Why is always cheese side down?

There was a problem rendering this tweet - it may have been deleted.

---

---

---

4

Finding the strength to power through.

There was a problem rendering this tweet - it may have been deleted.

---

There was a problem rendering this tweet - it may have been deleted.

---

6

There's so saving dropped pasta though.

There was a problem rendering this tweet - it may have been deleted.

---

---

---

There was a problem rendering this tweet - it may have been deleted.

---

10

Tell teach that your dog ate it because you sure didn't.

There was a problem rendering this tweet - it may have been deleted.

---

There was a problem rendering this tweet - it may have been deleted.

---