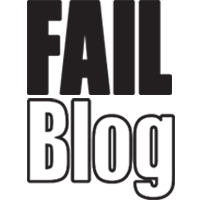 FAIL Blog
We've reached peak pineapple pizza.
On March 4, Twitter user @Try2ShootUsDown tweeted that she tried to order pineapple on pizza, and the pizza place refused in the best way possible.
I ORDERED A PIZZA WITH PINEAPPLE AND pic.twitter.com/VkmdaHYBwe

— ali (@Try2ShootUsDown) March 5, 2017
Now, this is probably fake. What kind of self-respecting pizza place puts something on their menu only to shame the customer. That's a Papa John's move, and Papa John's is the worst. 
Either way, people are loving this who thing because they hate pineapple on pizza, even though the mix of sweet and savory rules. Like have you ever tried pineapple-jalapeno pizza? It's bomb as hell. What do you think about all this?
1

Pineapple lovers are not having this.

There was a problem rendering this tweet - it may have been deleted.

---

Advertisement

There was a problem rendering this tweet - it may have been deleted.

---

---

4

But, get this, the haters keep hating.

There was a problem rendering this tweet - it may have been deleted.

---

Advertisement

---

There was a problem rendering this tweet - it may have been deleted.

---