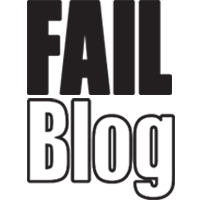 FAIL Blog
Father of Twin Daughters Loves Scaring the Shit Out of Hotel Guests Shining Style
The last thing you want to hear when staying at a Courtyard by Marriot is "come play with us."
Pretty much anything having to do with The Shining is a hotel no-no. But that's not stopping this dad from sending his twin daughters around to scare the shit out of guests when they stay at hotels.

Love making my girls do this in hotels to shit people up, makes the grief of having twins worthwhile. pic.twitter.com/n4spPDHX96

— Wefail (@wefail) March 9, 2017
No, thanks.
In addition to loving the shit out of this, people also think it will scare the shit out of them.
1

Lots of people think they would shit themselves if they saw this.

---

---

3

Others think they'd lose a kidney?

There was a problem rendering this tweet - it may have been deleted.

---

4

Definitely makes them scarier.