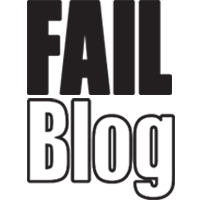 FAIL Blog
Japan never ceases to amaze when it comes to where and how you can take a bath. Mere months after the announcement of the Spamusement Park, the amusement park/sauna/peetry dish, comes an intense one up.
The infamous Hakone Kowakien Yunessun, Japan's hot-spring theme park (not to be confused with Beppu City, the spamusment park) is opening a maple-syrup bath in celebration of the 60th anniversary of the Japanese food company Morinaga's pancake mix. I feel like a card would've done the trick. Of course, this is already competing with some of the park's other attractions, which according to Grubstreet includes tubs of green tea, red wine, sake, and ramen. Who wouldn't want to swim in these things?
The response, as you can imagine, ranges from the confused to the enthusiastic.
1

Here's what it looks like.

---

---

---

4

Now that's what I call a "sticky situation."

---

5

Talk about a staycation.

---

---

7

Canada is not going to like this.

There was a problem rendering this tweet - it may have been deleted.

---

---