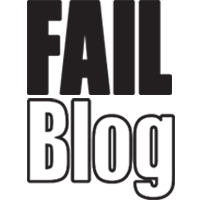 FAIL Blog
McWhoopsiedoodles: McDonald's Employee Forgot to Sign Out of Work Twitter Account Before Sending This Savage Trump Tweet
Would you like fries with that roast?
McDonald's is going to have a super-sized problem on their hands after someone on their corporate Twitter account tweeted this to that reality-TV gameshow host is somehow also President of the United States.
Looks like someone forgot to sign out of their work Twitter account and into their personal one. After all, I don't know if it's McDonald's policy to call Donald trump "a disgusting excuse of a President" that has "tiny hands." But what do I know. Maybe in addition to hot cakes, McDonald's serves hot takes.
One employee is definitely not going to be happy about this, Grimace.
Updated: They're blaming it on hackers!:
Twitter notified us that our account was compromised. We deleted the tweet, secured our account and are now investigating this.

— McDonald's (@McDonaldsCorp) March 16, 2017