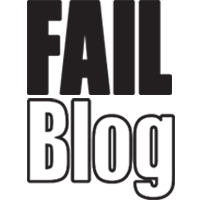 FAIL Blog
White House Accidentally Emails Press Actual Fake News Because, Yup, They Just Read the Headline to a Satire Piece and Hit Send
God dammit.
I'm starting to feel a little bad about how often I have to fire up my computer and let you guys know all the ways why electing a reality-TV gameshow host was a bad idea. No, I'm not. He sucks. Well, here's another one.
Despite telling Tucker Carlson that he loves to read, Trump and his White House do not read. That's why they sent out this email earlier today, which links to a friggin' satirical article in the Washington Post.
.@WhiteHouse sent out an email (and still has online) satire article from @petridishes mocking their budget bc nobody read past headline. pic.twitter.com/oK2A7bTj9c

— Zach Wahls (@ZachWahls) March 17, 2017
The article entitled "Trump's budget makes perfect sense and will fix America, and I will tell you why" comes from a columnist Alexandra Petri, who writes humor columns for the Post. But, come on, that headline seems like it was written by our president, so you can see why he wanted everyone to see it and, presumably, print it out and hang it on their fridge.
This was in today's email from the White House. So clearly, literally no one read the linked piece by @petridishes, did they? pic.twitter.com/1cqoDbqgTg

— Molly Templeton (@mollytempleton) March 17, 2017
Please get it together, Donny. Your finger is on the button.
1

All press is good press?

---

2

Just read the first paragraph.

---

---

---

5

This does sound real, though.

---

There was a problem rendering this tweet - it may have been deleted.

---