If you're like me, then Don Mattingly is best known as that player who refused to shave his sideburns on that episode of The Simpsons. If you're not like me, you know him as one of the best ballplayers of all time.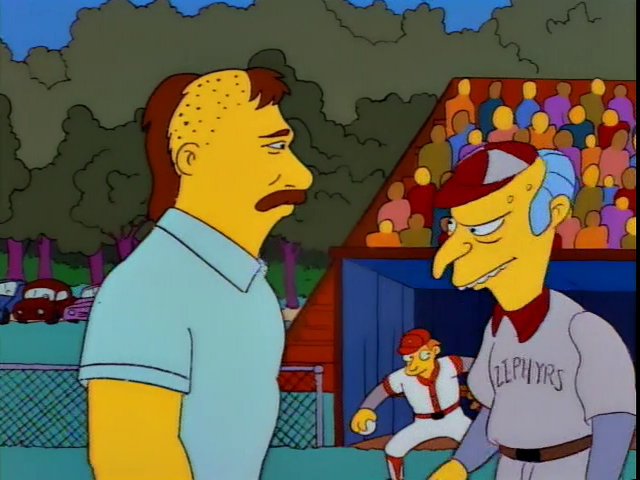 via Frinkiac
During his 12 year run in the majors, he won nine Golden Gloves, was an American League batting champion and RBI leader. He was pretty great. Now, well, he's doing one better. He's getting a cinder block smashed on his chest as the manager for the Miami Marlins. Oh, hell yeah.
So... this happened. 👀

Thanks to @ClaimTheVictory & Donnie Moore of Radical Reality for stopping by for some fun today! pic.twitter.com/c58lap03Jr

— Miami Marlins (@Marlins) March 15, 2017
So, that just goes to show you, if you count Donnie out, he's going to do something really, really cool.