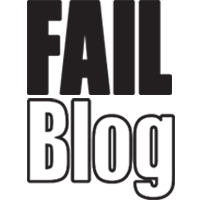 FAIL Blog
Bottle Flipping is among the most satisfying and impressive talents a young person can possess. If you can make that Dasani do a 360 and land straight up, congrats, you're a god for a minute.
But there's something coming for the king: Cup Blowing.
The ancient art of blowing into two stacked cups, catapulting the top one into the air and into another cup, is so impressive that it has to be fake, right? Like this can't actually happen. If it is fake, there sure are a lot of people online with some advance Adobe After Effects skills.
Check this out:
1

This is seriously incredible.

---

Advertisement

---

---

4

I refuse to believe this is real.

---

Advertisement

There was a problem rendering this tweet - it may have been deleted.

---

6

Practice makes perfect.

There was a problem rendering this tweet - it may have been deleted.

---