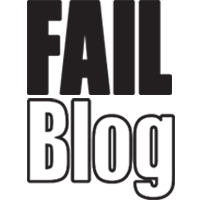 FAIL Blog
Pro Golfer Takes a Big Swing On Twitter, and Now Might Have a God Dang Super Model as a Caddie
It takes a lot to make golf an interesting sport. Usually, it requires pulling a short-tempered hockey player out of the bush leagues, sticking a club in his hands, and having him fight Price is Right host Bob Barker.
But that's not the case here.
Grayson Murray, a PGA Tour rookie, sent out a simple tweet, which set the stakes the Houston Open and his Masters qualifier, a little higher.
Hey @LindseyPelas if I win next week in Houston will you be my caddy in the par 3 tournament at The Masters?

— Grayson Murray (@GraysonMurray) March 20, 2017
If you don't know, Lindsey Pelas is this woman:
I'm home! 🌴✨💕🙋🏼🍼 pic.twitter.com/oCfuaUOhhe

— Lindsey Pelas (@LindseyPelas) March 7, 2017
So what did she say?
Obviously ⛳️ https://t.co/LllMK3d4p8

— Lindsey Pelas (@LindseyPelas) March 20, 2017
This is going way better than the time I asked Dorf to caddie for me. The internet is losing it for this. Check it out.


1

Grayson is a hero to us all.

---

---

---

---

---

6

Because it's not about the money.

---

---

8

Time to start practicing... caddying?

---

---

10

Not sure if these, will do.

---

---

---

---

14

Still better than that time Dorf was my caddie.