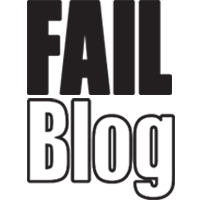 FAIL Blog
This Man Is Turning His Kids' Drawings Into Realistic Nightmares and, For The Love of God, Please Stop Him
Kids draw the darndest things.
Children love to put pencil to paper, but what they come up with rarely looks like it belongs in this world. That's no fault of their own, though. They just don't really know what things look like yet — nor do they have the motor skills for the precision of a true still-life. Kids.
That hasn't stopped this Instagram user from turning his kid's drawings into something realistic and terrifying. What would a child's drawings look like in the real world? The Instagram Things I Have Drawn has the answer, and it is horrific.
1

The unnatural world must be destroyed.

---

---

---

---

---

---

---

8

Humans aren't looking to good either

---

---

---

---

---