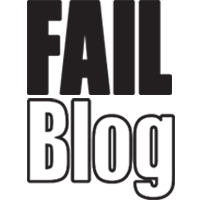 FAIL Blog
Now that's what I call "Fake News."
Earlier today, ABC News' and Good Morning America's Twitters account were hacked, which led to an array of dickish posts that did everything from proclaim the love of Donald Trump to claiming that Tyler, the Creator was dead. There's something really creepy and off putting when things like this happen, like it's weird to see the word "bro" being tweeted from a news organization.
This is just crazy. Please make more secure passwords, media.
1

They're really on the Trump train, I guess. I can't tell if this is sarcastic.

---

2

They also love to tell people to "look in the mirror."

---

3

ABC News basically turned into an annoying subreddit.

---

---

5

Here's what ABC had to say about it.