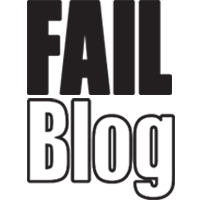 FAIL Blog
Did you know? A clear conscience is usually the sign of a bad memory.
These filthy pictures were assembled for all you depraved eldritch fiends out there that just couldn't bear to consume another steady procession of weak pics. So buckle up and enjoy the following madness you've wrought upon yourselves. But don't stop with these, check out even more great memes and get the ying to this collections yang.
Ever wonder how everyday women stack up against Instagram babes? This set of hilarious comparisons will give you the answer, and you might be surprised by the result.
Need a pick-me-up after all that dark humor? Check out this set of pics and memes designed to do just that.
---

Advertisement

---

---

---

Advertisement

---

---

---

Advertisement

---

---

---

Advertisement

---

---

---

Advertisement

---

---

---

Advertisement

---

---

---

Advertisement

---

---

---

Advertisement

---

---

---

Advertisement

---

---

---

Advertisement

---

---

---

Advertisement

---

---

---

Advertisement

---

---

---

Advertisement

---

---

---

Advertisement

---

---