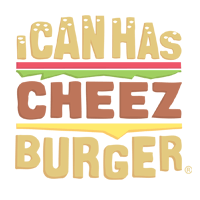 I Can Has Cheezburger?
It's almost the weekend! Get inspired to let loose with these real-life party animals.
1

During the Week You are an Industrious, Hard-Working Productivity Machine!

Progress reports! Papers! Typing!

---

Advertisement

2

It's Understandable if You Wear Yourself Out

You know what you could use? A WEEKEND.

---

3

Except You Totally Are an Irresponsible Party Machine

---

4

But Be Patient and Wait Till You're Off School/Work!

Don't want people thinking you're some kind of irresponsible party machine, after all...

---

Advertisement

5

GET DOWN WITH YOUR BAD SELF

---

It's the weekend, after all! You earned it!

---

Everything in moderation, kids.

---

Advertisement

8

Sleep In As Long As You Want

No school? No work? No problem!

---

9

Come Monday, it's Back to the Daily Grind

Good thing weekends happen all the time, right?