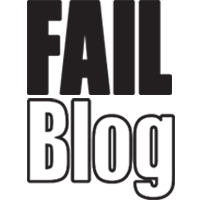 FAIL Blog
Well, that's one way to drive the point home, prof. Perhaps taking it a bit far though? Invasion of privacy and all that jazz. What'd you expect from a fine class of degenerates and academics and fratastic douchecanoes though? It's colllllege. Shoutout to whoever bought $240 worth of turtlenecks, by the way.
---

Advertisement

2

I want the video reaction with this moment right here.

---

3

Let's blow that up a bit so it's easier to hone in on the variety here...

---

4

Chipotle menu though...