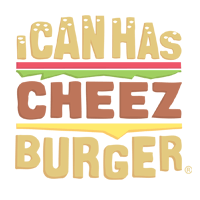 I Can Has Cheezburger?
8 Dogs With Hilarious Irrational Phobias
We can accept that there are some common items which dogs seem to like less; vacuum cleaners, garden hoses… the list goes on. However, some phobias are just way too bizzare. Check out those funny videos of pups and the weird items they just do not get along with.
1

"What's that weird green and yellow thing?"

Pitbull Stella can't get over her fear of pineapples. I Guess she wouldn't be going to Thailand any time soon

---

2

"Can't stand that pretty women"

This handsome pooch is afraid Julia Roberts

---

Cute puppy with a Fear of his own hiccups

---

This bouncy Basenji will never touch that egg

---

Boxer Leo is having hard time understanding how the leaf moves on it's own and therefore, keeps distance from him.

---

6

"You shall not groom me!"

Hair brushes is something he just can't stand

---

Yes, he is afraid of feathers

---

This cute Corgi puppy isn't too sure about that new guy reflecting in the mirror