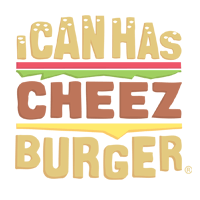 I Can Has Cheezburger?
Some lucky dogs not only go on vacation, they also get in-room massages, their own seasonal room service menu, and a welcome gift that they can chew on. Hotels are becoming increasingly accepting of dogs of all sizes and embrace them with first-class services. One thing is sure: after a stay in one of these canine-friendly retreats, your dog will be begging for more than leftovers when he gets home.
.
Here are some of the best dog loving hotels for your next vacation.


This hotel will make your pet feel as glamorous as you do when in Miami. There's even a BarkBox-educated concierge team (seriously) who can help advise on the best experiences around town for you and your buddy.


---

2

Fairmont Georgetown, Washington, D.C

The entire Fairmont chain is notoriously pet-friendly, making it an easy go-to when you're on the road and searching for someplace you and Fido can enjoy together. Dogs are greeted with healthy treats made in-house by the Executive Chef, and five percent of your room rate is donated to Washington Animal Rescue League. There's no charge — repeat, no charge — for your pet to stay with you, and you'll get goodies such as walking maps, loaner leashes and more


---

3

Summit Lodge, Whistler, British Columbia

For our Canadian friends up north, the Summit Lodge in British Columbia is the premier place to take your pup in the province. It's a dogs-stay-free kind of place, which means your snow-loving babies can have their outdoor adventure on the mountain with you during one of the group dog hikes.


---

4

Kimpton Hotel Monaco, Seattle

With a motto that "any friend of yours is a friend of theirs," this hotel totally get your four-legged pal's needs. No pet fee is required here, and your pooch or feline will get disposable bags, a bed, a bowl, treats and bottled water. They even have a Guppy Love program — if you can't bring your pet for some reason, they'll give you a loaner goldfish to keep you (seriously!)


---

5

TenThousand Waves, SantaFe

This traditional Japanese-style inn offers eight ryokan-inspired houses with the ultimate dog-friendly bonus—a nice outdoor place to run around (and their own beds to relax in afterward). The houses vary in size, but each includes a dog-proof fence. Although dogs are not allowed into the hot tubs themselves, guests who rent a private tub are encouraged to bring their dogs to hang out with them on the enclosed decks surrounded by piñon trees. 20$ Dog fee per night.


---

6

Barsnley Garden Resort, Adairsville, Georgia

Located in North Georgia, the historic and sprawling Barnsley Resort will waive the $75 pet fee and instead donate it to PAWS Atlanta, which takes care of orphaned animals in the area. They also have 10 miles of hiking for you and your pup, and almost all public areas are accessible to animals.


---

7

MandarinOriental, Miami Florida

At the Mandarin Oriental, pets can get into shape before hitting the beach. Choose a Play Date—exercise with a certified dog trainer—or a Training Date, which addresses problems like excessive barking or jumping. Then, adorn your pampered pet in a doggy bathrobe or Swarovski crystal–studded shirt, and go for a walk on the surrounding trail. 200$ Dog fee.


---

8

Hotel Nikko San Francisco

That's probably the only hotel in the world who has a COO — that's Canine Operating Officer — named Buster. Buster even has his own Instagram account chronicling his adventures around the property. Dog guests here receive beds, bowls and treats, helping owners to travel with way less stuff, and there's a patio area for dogs to run around like crazy to socialize. There's a $50 fee, but it includes a welcome bag of goodies and placement on a special pet-friendly floor


---

9

San Ysidro Ranch, Santa Barbara

A $100 pet fee gets you 17 miles of trails for hiking and walking with your dog, a bed, bowl, treats and even a Bow Wow Beanies toy. Here's the kicker, though — your pet can get a 30-minute doggie massage.


---

10

W Hotels, multiple national locations

W Hotels make dogs feel at home with the P.A.W. (Pets Are Welcome) program. Every dog gets a welcome packet with a toy, treat, tag, clean-up bags, and welcome letter with local pet-friendly information. Guest rooms always include a bed, food and water bowl, pet-in-room sign (so your pet isn't inadvertently disturbed), and a snack at turndown. Dog Fee per night: $25 plus $100 cleaning fee.