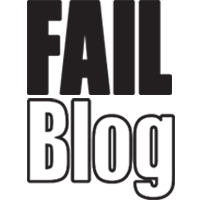 FAIL Blog
Photographer Takes Photos of Everyday People Doing Tasks With and Without Clothes and Her Reason is Heartwarming
Sophia Vogel is a German photographer who aims to reduce the shame and bashfulness we all feel when we are without our clothes.

"I want to point out that being naked should feel just as natural as being clothed," she said."If you think of it right, we are all naked underneath our clothes."

"The pressure of being a sexual being is omnipresent for every human being. We are observed and judged every day, and the fashion industry lavishes beauty ideals and criticism on us. We set high standards for ourselves. I want to speak up against these ridiculous standards."

"By presenting all kinds of different body shapes and natural postures I would love to show that everybody is beautiful in their own way. I love to present nudity in an aesthetic manner without any sexual context. Not every single nude photograph should be linked to sexuality."
H/T: Creators
---

---

---

---

---

---

---

---

---

---

---