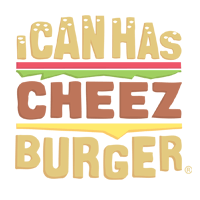 I Can Has Cheezburger?
These Two Women Are Saving Dogs Using Applied... Economics!?
At an early age of 17 years old, Christine L. Exley saved the life of her"wiggly-butt Pit Bull", Pepper. How? Well...while volunteering at a local shelter, she learned that if no one would adopt Pepper soon, she will have to be put down. So Christine did the only thing she could think of, since she was only 17 and couldn't legally adopt Pepper...

So she took her on a walk, and the two never came back. (As in she adopted him and took him home) So, we can all agree that Exley does truly care for animals, it's a passion.

However, it's not her only passion.

Exley is also pretty fond of Economics and even studied at Stanford in pursuit of her doctorate. While there, she realized she could combine her two passions – Applied Economics and man's best friend – to help find homeless dogs their forever homes.

Exley, who was interviewed by Working Knowledge: "I recall - perhaps naively, but excitedly - thinking, "I know how to save the dogs! We just need to come up with a better matching algorithm."


---

She took her idea to the San Francisco SPCA – Society for Prevention of Cruelty to Animals – only to learn that someone else had already approached them with a similar idea.

That person was Elena Battles, who surprisingly was also a Stanford MBA graduate who'd previously worked as the COO of the Silicon Valley Humane Society.

After meeting, the two women joined forces and created Wagaroo. Wagaroo was thought to be a workable matching algorithm – potential adopters would fill out surveys about preferred breed, size, age, energy level, and so on – they proceeded with matching adopters and dogs. The only problem was, what people said they wanted and what they ended up choosing were two very different things. Meaning they could say they wanted a 6 year old golden retriever, but then see a baby poodle and take her instead...

This didn't mean that Wagaroo had failed... it just meant that the math was a bit off...So the two switched gears and instead of merely focusing on matching adopter and dog via their algorithm, they started working on other avenues of bringing canines and humans together. When they asked people where they found their dog, many said it was do to rehoming. That a friend or people friends new needed new homes for the dogs.




---

That's when the new direction was going to head. As Exely puts it "We help owners in crisis of needing to rehome their dog. Instead of surrendering their dogs to shelters, we help owners directly rehome them to new families. We also developed a mechanism, to screen out 'bad actors' from our Family2Family program."

It's very important to the women that puppy mills and breeders do not use their system to make money. So anyone that is rehoming their dog must do so free of charge. Those who are adopting the dog, to fish out potential abusers, must pay a fee.

Even though helping dogs find forever homes and keeping them safe and living is being done in the nerdiest way possible... We don't mind! Taking up the task to help solve the dog homelessness is not easy. But we are glad that the people at Wagaroo are up for the challenge!