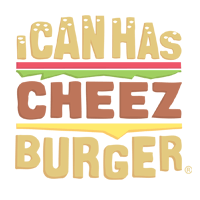 I Can Has Cheezburger?
Best Cat Breeds for Children
Cats are suitable pets for families with children because they are low-maintenance and easy to care for. Cats can help teach young children the responsibilities of pet ownership, such as grooming and feeding. However, it is important to choose the right breed that matches your family's lifestyle. Independent, low-energy breeds wouldn't be a good fit for families with energetic kids, while affectionate, high-energy breeds might not get the playtime or attention they desire from families with older, less active children. Family cats with easygoing, loyal temperaments are good companions for children. You'll also likely want to choose a breed that is sociable, adaptable to a variety of situations, and somewhat playful.
Here are the best cat breeds for children, according to Purina.


Regal and highly intelligent, the Abyssinian is best described in one word: busy. Not a lap cat, this insatiably curious breed is always on the move, except when eating or sleeping. A fascinating, gorgeous breed, the Abyssinian is a natural athlete, with a muscular body and no fear of heights. The Aby is an affectionate, loyal, people-oriented companion that is well-suited for families with children older than 6.



---

An extremely people-oriented breed, the Burmese is frisky and mischievous well into adulthood. Craving close contact, she loves to cuddle in warm laps. With an almost doglike personality, the Burmese can be taught to retrieve. This breed is good with children and tolerates cat friendly dogs. Having a short, satinlike coat and compact body, this cat has large, expressive eyes that are one of the breed's endearing traits.



---

Recognized for having a bushy tail, shaggy coat and tufted ears, the Maine Coon is a hardy breed capable of enduring harsh climates. Referred to as a "gentle giant," the Maine Coon is a popular companion that is good with children and dogs. This slow-maturing feline does not reach full growth for four or five years, yet is kittenlike well into old age. The Maine Coon loves nature and is particularly fascinated by water.



---

The short, round Manx is known as the sprint car of the cat world due to her quick acceleration and turns. This feline has powerful back legs that enable her to jump high. One usually finds a Manx in the tallest perch of a room. This breed likes to retrieve and bury toys, much like a dog, and is fascinated by water. Sweet and affectionate, the Manx is a good family pet. The breed has two coat varieties, longhair and shorthair.