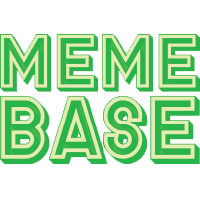 Memebase
The 12 Zodiac Signs As Game Of Thrones Characters
Looking for a solid way to waste some time? The fine folks at Dorkly have come to save the day. Combining our favorite (living) Game of Thrones characters with the zodiac is a clever idea - though we have to admit, lumping Jaime and Cersei together as Geminis seems a little easy and unfair.
1

Sagittarius - Arya Stark

"More often than not, you're traveling the world in pursuit of ambitious goals. Resourceful as you are, however, those big plans might be more than you can handle."


---

"Almost everything you do is a means to an end -- to you, work IS play. As meticulous and detail-oriented as you are, keeping all of your most valuable cards so close to the vest might bite you in the ass someday."



---

3

Libra - Brienne of Tarth

"You might be as loyal as they come, but you sure can hold a grudge. At least, when you finally get around to deciding which side you're on."



---

"Others might underestimate you because of that wall of cynicism that masks your self-doubt -- but they don't know how determined and resourceful you can be."




---

"You're a fine leader, and have shown to be worthy of great responsibility. But if you could cool it on the dour doomsaying, that would be great -- everyone already knows that Winter is Coming."




---

"You're dogged and relentless in good ways and bad. You have good reasons for your mistrust, but that attitude can scare people away."




---

7

Taurus - Tyrion Lannister

"When everyone else in the room is panicking and running up the walls, you're the only one left calm and collected. That might be because of all the wine, though."


---

8

Gemini - Jaime and Cersei Lannister

"You have two distinct sides to yourself that always seem at odds with each other -- but they're both into incest. Better luck in the next life."




---

9

Aries - Daenerys Targaryen

"When a crisis emerges, everyone looks to you for guidance. You might not always choose wisely, but at least you're confident in your poor decision-making."




---

10

Pisces - Jorah Mormont

"Your soul is kinder, more benevolent and more experienced than almost anyone else out there. But since you're so easily distracted, it's sometimes hard for people to see those admirable qualities."


---

You're very good at playing distant and detached, even to those closest to you. But that doesn't mean you aren't a good listener.


---

"Rules are rules, and those who won't abide can take a hike. Anyone who works within those rules, however, will see how giving and hospitable you are."