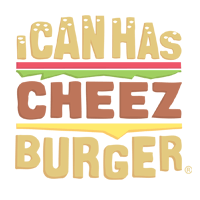 I Can Has Cheezburger?
Matching Manicure With Your Pet is a Hot New Trend
When 19-year-old Cristi Hanzel from California posted a photo of her and her cat, "Wednesday" with a matching purple glittery manicure, it went viral in just few hours.

---

People were genuinely inspired by this special kind of relationship goal between the two and Cristi discovered she is not the only one.

From a logical standpoint, this makes perfect sense. Friends get matching manicures all the time. Pets are the best friends ever. Therefore, it would stand to reason that humans and their pets should have matching manicures.


---

Apparently a whole mess of pet owners are already on this wave and that includes dog owners. Many started sharing manicure pics, too.

---

---

---

---

---

But before running to buy matching nail polish, there's a warning:

you should never, ever paint your pet's claws with actual nail polish. It's toxic to them! But should you hunger for you and your cat to have matching manicures, there's a glamorous alternative - cat nail caps which helps protect damage caused by scratching and are offered in various beautiful colors.