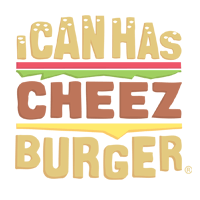 I Can Has Cheezburger?
'Prosecco Pong' is Finally A Real Thing!
Okay, we all remember beer pong. Well, we remember the beer for sure. Oh those days, we were so young and didn't know better. Our taste buds hadn't fully developed and we only knew that beer goes into the red cups. Well it's time to say bye bye! We are now wiser, and the time has come to step up our game and get classy.
'Prosecco Pong'! Yes we know... FINALLY! You may think this is just people pouring Prosecco instead of beer into red cups....ERRR wrong!

Talking Tables has recently released an exclusive 'Prosecoo Pong' game to replace the boring old school beer pong table. Here's the real description taken from Talking Tables website to describe the game;

Exclusive to Talking Tables, Prosecco Pong ™ is an essential for parties! This kit is all you need to get the party started – with a touch of class! Split into teams or play one on one. Who will be the last one standing? Hugely trendy and ever rising in popularity, Prosecco is the drink of choice for all sorts of celebrations! So, what are you waiting for? Get together, crack open the bubbly and have some Prosecco Pong fun!

---

All right, all right, so it is basically just Prosecco instead of beer but.... you now get to be extra fancy! Some bubbly instead of beer plus through out those red cups! It's all about plastic champaign coupes. (Cus you can't play a fancy game like this without the right glass wear)

Oh, we do want to mention that in a game involving this kind of bubbly, it maybe wiser not to "chug" but to lightly sip.

The game comes with the champaign plastic glasses, a ball and Prosseco? Haha just kidding, that is sold separately. All together the game costs $22.95 and speaking freely... not a bad price to pay for such a fancy game.