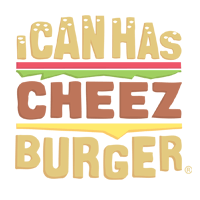 I Can Has Cheezburger?
Goats Are The Hottest New Pet To Show Off On Instagram
Goats have long been a popular subject of videos and online memes. There are fainting goats, screaming goats, goats in pajamas and goats with anger issues. But in the past few years, a swell of fun-loving billys has moved offline and into people's backyards, living rooms and hastily-built barns. Indeed the number of registered Nigerian dwarf goats, beloved for their size and frisky good nature, has increased 7.5 percent in three years, according to the American Goat Society. Instagram has become a popular place for owners to share their goat tales. They are spotted on walks, taking dips in the pool and snuggling. Here are some of the cutest goat photos we have found.

---

---

3

Afternoon walk. #goldenretriever #babygoat #walk #afternoonwalk #neighborhoodstroll #goat #pygmygoat #olympia #pnw #petlove #furbaby #leashlife #goatonaleash #dog #dogsofinstagram #goatsofinstagram #goatonarope #petparade

There was a problem rendering this video - it may have been deleted.

---

---

---

---

7

She's just a tad demanding. #poundcake #babygoat #goatsgonegrazingacres #goats #goatsofinstagram #goat

---

---

---

---

---

---

---

---