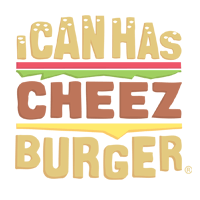 I Can Has Cheezburger?
Meet Sesame, The Expressive British Shorthair Who Has a Cute Face For Every Occasion
Check out the following photo gallery of this adorable cat on Instagram


1

Yep, my radar eyes don't lie. Monday has arrived

---

2

Waiting patiently for the weekend to arrive. I'm the welcoming committee.

---

3

Is it the weekend? No? Then stop bothering me and let me go back to my sleep.

http://favim.com/image/2806906/


---

4

Come on, get up! You still have three more work days before you can rest.

---

5

Fine way for a trip... warm, cosy and some treats included

---

6

Excuse me while I give my two legged subordinates the stink eye.

---

7

I'll wait here until Monday passes. Please reroute my meals to this bag. thanks.

---

8

I'm just going to keep napping ok? Still tired from last night's epic pawty.

---

9

Hiding from Meowmy and her camera.

---

10

Loving the catitude and resting BSH face

---

11

Expressing my dislike for Mondays with a rare display of chitter chatter

---

12

Psst! My Meowmy is staying home today, so looks like my Monday won't be so bad!

---

13

I got my whiskers ready! I groomed them especially for you!