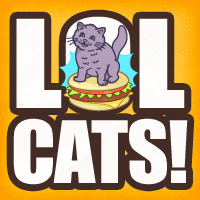 Lolcats
Winners of our Happy Howlodays Caption Contest!
Our surprised Boston terrier got lots of caption love in our Happy Howlodays Caption Contest.

Here are our top submissions. Thanks so much to everyone that participated and look out for more caption contests in the future!
1

I'll Never Make That Mistake Again - By azsmith

---

2

bah! - By ShannonSurprise

Frank the Boston terrier takes offense to being called a pug, but he'll forgive you this time because of your funny pun. But this is the last time.

---

3

What Has Been Seen Cannot Be Unseen - By DaKicker

---

#happyhowlodays

---

5

A very merry Christmas! - By SuchSir

Did I win?

---

6

Didn't he know the plate with cookies for Santa was on the table behind the tree? - By Chris10a

---

7

Santa says "YoHoHo and a Bottle of Fun!" - By Emerald63

---

8

Traumatized for life! - By iloveboysindrag

#happyhowloday

---

9

Dat Last Tinkle Wuz Electrifyin'! - By violetD

---

10

SQUIRREL! - By earley.nate

Happy Holidays from Cheezburger!