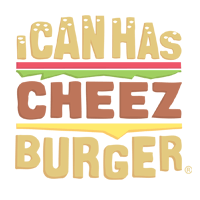 I Can Has Cheezburger?
Why Are There Goats In The Trees Of Morocco?
The Argania tree is not the most aesthetically pleasing plant in the world with a rough, thorny bark and gangly, crooked branches. But these Moroccan trees still tend to attract admirers, thanks in large part to the hordes of goats that can usually be found perching in them.
1

In places like the south west of Morocco, North Africa, where the plants and trees are far apart and fewer, goats use their climbing skills to find their food.

---

2

They can climb an impressive 8-10 meters to do this. Herders often help the younger goats learn how to climb.

---

3

The fruits on the tree don't just fill them up - scientists from Spain have been looking into how it also helps spread the nuts that are found inside the fruit.

---

4

They found that once the goats have eaten the fruit they spit out the nuts later in the day, wherever they are. This helps the seeds spread to other locations where a new plant can grow.

---

5

The nuts are also crushed by local workers to produce oil which is sold around world. The oil is used in cooking as well as beauty products. So the climbing skills of these goats have many uses!

---