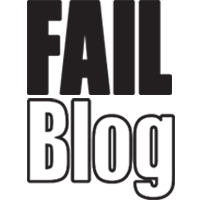 FAIL Blog
Thirsty Dudes Harass Mom Modeling Clothes So Much That Ebay Intervenes
Katherine Macpherson, 42, who previously modeled pictures of dresses on Ebay, has since discontinued her job due to relentlessly thirsty, and grossly insensitive pursuits on the part of Ebay's horny internet trolls. Macpherson says she'll receive up to 20 dirty messages a day; and we're talking dirty and explicit enough that they weren't appropriate for print.
"One person who sent me several unanswered messages and then became more insistent before sending me a picture of his penis was on my blocked bidder list and should not have been able to contact me but somehow still managed it.

"I reported him and was informed by eBay that if they received any more complaints from other users they may consider suspending his account. Via: The Sun
We're glad to hear that Ebay stepped up to support the woman just trying to do her job, and haven't heard yet on whether the issue's been resolved.