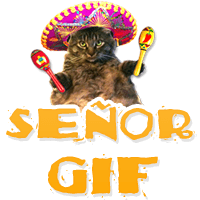 Señor GIF
Getting ripped is vital for survival in this savage world, but often legs get ignored even though they are the biggest muscle in the body. Therefore why not have a powerfully cute horse show you how and why it's done. Behold these GIFs and learn some great workout techniques.
1

It's Important to Start With Light Stretches

---

2

If You Gym Buddy Needs a Spotter That's Fine Too

---

3

While They Work Out Their Arms, You Can Get Some Lift Time, So It's Win-Win

---

4

Little Known Fact, Your Teeth Are Part of Your Legs, It's Important To Make Sure They Can Grip Well to Build Your Strength

---

5

Remember to Have a Ball

---

6

Then You're Able to Kick The Crap Out of Your Gym Buddy, During The Annual MMAHVH Competition

MMAHVH stand for Mixed Martial Arts Human vs. Horse competition, it's all the rage in certain sections of the Czech Republic, and Gary, Indiana.