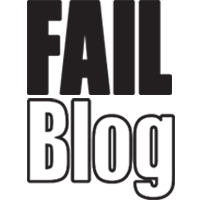 FAIL Blog
Distressed Mom Accidentally Incinerates Family's 'Elf On A Shelf' and the Results Are Nightmarish
The 'Elf on a Shelf' fad is one that I've always found to be multiple levels of creepy.


First, there's that Elf's smug little face and blank-staring eyes that look like something straight out of Goosebumps. The idea is that this creepy bastard comes alive and stalks around the house at night to reach a new vantage point to spy on you. That premise is somehow supposed to be heart warming despite the fact that it's pretty much the plot to Chuckie.
Second, you have that whole 'spying' part. This little thing is supposed to be reporting on the kids for Santa's NSA service like some hidden camera to force them to behave. Hey, at least we're indoctrinating our kids into the idea of a 'surveillance state' at a young age, right?

Anyways, this poor mom got exhausted of moving her family's Elf around everyday. So first she brilliantly faked that the elf had suffered an injury due to the children's messiness.

She then tried to hide it in the oven and promptly forgot about it...

We say good riddance. That creepy little thing SHOULD be burned.



---

---

---

---

---

---

---

---

---

---

---