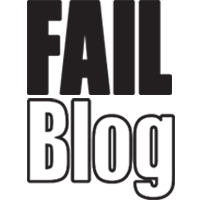 FAIL Blog
HARD left swipe. Jack Posobiec, the widely known and detested Nazi troll has been outed on the dating app, Bumble. Karma stings Posobiec. What a time to be alive. 2018 just keeps heating up, and we're all for it. But what's the deal with this guy, Posobiec? Among many exhausting ludicrous antics, he's known for promoting Pizzagate, which was the conspiracy theory that proposed Comet Ping Pong Pizzeria was a front for democrats to run a child sex ring. Things spiraled so far out of control with that one, that a guy went and shot up the join with an assault rifle. We'll let you chew on that bit of outlandish bile for a hot sec....
Well, here we have the guy getting outed for trying to stray outside his marriage.
1

Here he is with his wife.

---

---

---

---

5

And naturally, she reached out to Bumble support team ASAP.

---

6

Some folks needed clarification on Posobiec's antics.

---

---

---

---

10

A sick and twisted cosmic joke, for sure.