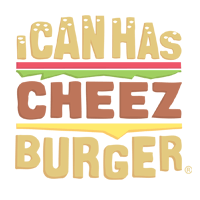 I Can Has Cheezburger?
Southeastern Guide Dogs Made The Most Heartwarming Animated Short
Move over, Pixar! There's a new beautifully animated short tugging on your heartstrings in town! Introducing Pip - a smaller than average pup who dreams of becoming an elite guide dog! This video is a four-minute, heartwarming tale that will make you smile and cry, but mostly smile. Pip celebrates the heroic dogs that bring the mission of Southeastern Guide Dogs to life.
Did you know that Pip is a real pup? She's currently in training at Southeastern Guide Dog and she needs support to make her own dream a reality! Southeastern Guide Dogs is a nonprofit organization that trains dogs to save the day for people with vision loss, veterans with PTSD, as well as other disabilities. As a nonprofit, Southeastern Guide Dogs provides these magnificent dogs at no cost to people who are in need of them and receive no government funding for doing so. You can help Pip reach her destiny by donating here! Plus, if you donate $25 or more, you get a plush PipPal, an adorable puppy-in-training keepsake.