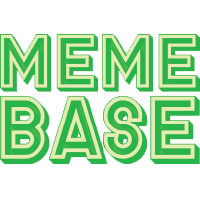 Memebase
The official portraits of Barack and Michelle Obama were unveiled earlier today at the National Portrait Gallery - to mixed reviews. The works are anything but conventional. Both Barack and Michelle opted to choose black American artists to capture their likeness. Barack went with Kehinde Wiley, and is painted looking pensive, nearly lost in foliage.
Michelle was painted by Baltimore based Amy Sherald, who is known for painting her subjects' skin in greyscale as an attempt to move the focus from color. While it's unsurprising that Michelle would make such a pointed choice, many people are arguing that the mostly-grey image does not do her justice. Some are even complaining that it looks nothing like her.
Aside from the criticism, netizens are definitely having a field day over Barack's portrait. References to the Simpsons and Sean Spicer abound, as do "bush" puns. We're here for it.
---

There was a problem rendering this video - it may have been deleted.

---

---

---

Ugh...does not do a powerful, beautiful woman justice

— Ouisie Mask & Distance (@OuisieM) February 12, 2018

---

There was a problem rendering this video - it may have been deleted.

---

---

There was a problem rendering this video - it may have been deleted.

---

There was a problem rendering this video - it may have been deleted.

---

---

---

---

---

---