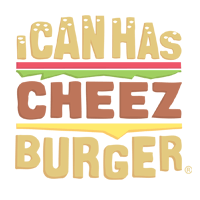 I Can Has Cheezburger?
Steve Irwin's Daughter Is Following His Foot Steps And Tweets From The Australian Zoo
Steve Irwin was undoubtedly one of the greatest conservationists. From his daring stunts to his incredible tv shows, we have all admired Steve for the kind of person he was. Ever since the start of his Tv Show, The Crocodile Hunter, from time to time we got to see his adorable little daughter, Bindi Irwin. After the tragic demise of her father, Bindi decided to invest all her time into doing what her father did best. Besides, the love and passion for wildlife animals runs in her family. To this day, Bindi still lives and works at the Zoo in Australia. The Irwin family built this Zoo back in the 1970's and they have been running it since. Now, with the help of her mother and brother, Bindi takes care of the Zoo and does everything within her reach to make sure that her Father's great legacy always remains. We have compiled some of her tweets with adventures from the zoo.
---

---

---

---

---

---

---

---

---

---

---

---

---

---

---

---